Centre for Emotional Materiality (CEM) is a collaborative research project, and an extension of my art practice. It encapsulates ideas I have been exploring for the past 4 years focusing on digital technologies and their relationship to our bodies, emotions, beliefs and the environment. I founded CEM in 2018 and produced its first iteration in collaboration with artist and SoEX Curator Council Member Sophia Wang.
CEM launched at Southern Exposure with a Resident research program, a reading room, and a public event series, to support an open and interdisciplinary approach to understanding how intelligent technologies shape contemporary life. CEM's programs brought together artists, technologists, researchers and the public for conversations and experiences that consider the current state and speculative possibilities of Artificial Intelligence.
CEM inaugural residents were Indira Allegra, The Black Aesthetic, Laura Hyunjhee Kim, Christian Nagler, Tiare Ribeaux, and Dorothy Santos. Other collaborators were Caroline Sinders, Rita Popova, Emelia Martinez Brumbaugh, Gabriel Christian, Stephanie Hewett, Felix Sol Linck-Frenz, Javier Stell-Fresquez and Randy Reyes.
Read my interview here about the CEM's origins and the ideas that inspired it and visit emotionalmateriality.org for more details.
Centre for Emotional Materiality was funded with generous support from Southern Exposure, SF Grants for the Arts, and the Zellerbach Family Foundation.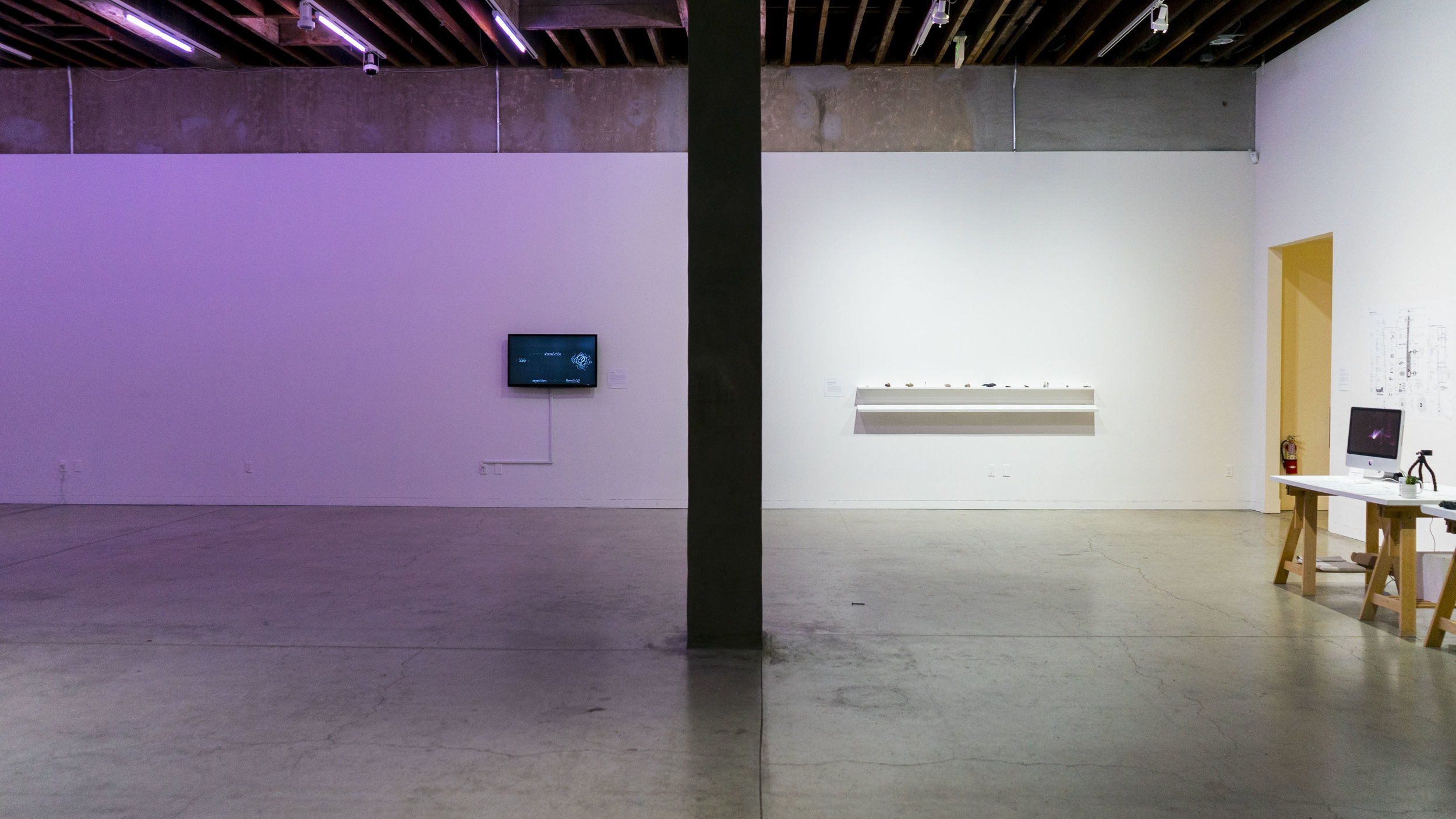 Centre for Emotional Materiality installed at Southern Exposure (Oct 2nd - Dec 15th 2018)
CEM Residents, Organizers & Collaborators at the Opening at Southern Exposure.
Photo by: Minoosh Zomorodinia